Journey to the Center of the Bat
is the ninth episode of
Batman: The Brave and the Bold
.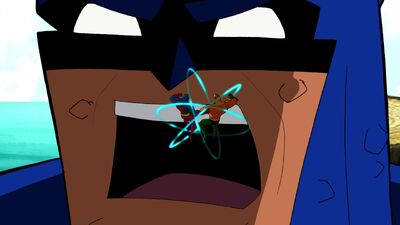 January 30, 2009
Elongated Man and Plastic Man team up with Batman to capture Babyface during a bank heist.
Main Plot
Edit
When Batman is stricken down by a disease during a fight with Chemo (who is being controlled by Brain), the Atom must miniaturize himself and travel with Aquaman into the Caped Crusader's body to cure him.
???
Diedrich Bader as Batman
Tom Kenny as Plastic Man/Baby-Face
Sean Donnellan as Elongated Man
John DiMaggio as Aquaman
James Sie as Atom
Dee Bradley Baker as The Brain/Chemo
Ad blocker interference detected!
Wikia is a free-to-use site that makes money from advertising. We have a modified experience for viewers using ad blockers

Wikia is not accessible if you've made further modifications. Remove the custom ad blocker rule(s) and the page will load as expected.