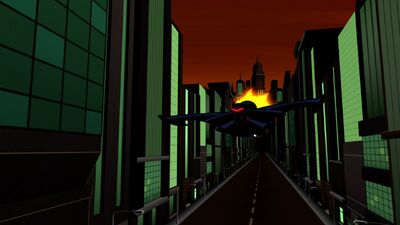 Plague of the Proto-Types! is the fourty-seventh episode of Batman: The Brave and the Bold.
October 29, 2010
Batman fights along with G.I.Robot and SGt. Rock in World War II.
Main Plot
Edit
When Batman is on call with Green Arrow to take out aliens disguised as meteors, Gotham is kept safe by his squad of trusty Bat-Robots. But when Black Mask reprograms the unstoppable soldiers to do his bidding, Batman and Ace the Bat-Hound must blow the dust off his bumbling beta-test robot "Proto" to help him stop him.
???
Diedrich Bader as Batman
Fred Tatasciore as Sgt. Rock
Adam West as Proto-Bot
Dee Bradley Baker as Ace the Bat-Hound
James Arnold Taylor as Green Arrow
John DiMaggio as Black Mask